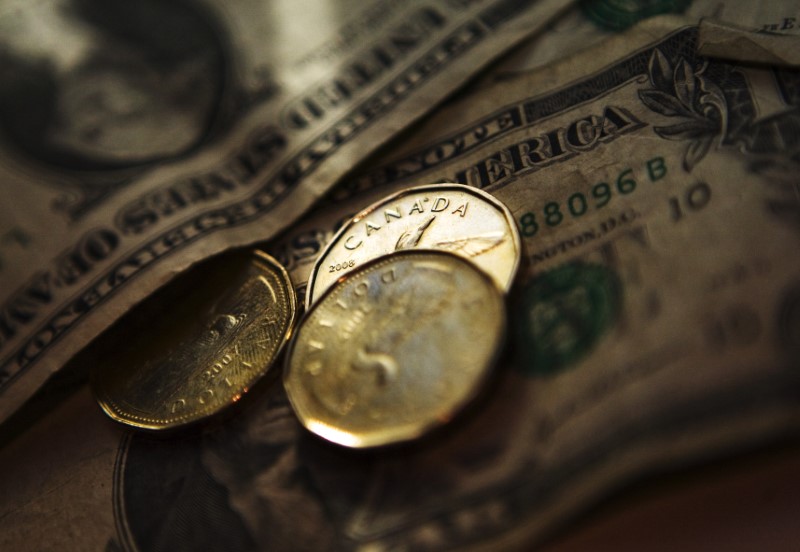 © Reuters. Greenback plummets vs. loonie as BoC hikes rates
Investing.com – The U.S. dollar dropped to a 27-month lows against its Canadian counterpart on Wednesday, after the Bank of Canada unexpectedly raised interest rates by 25 basis points, sending the Canadian currency broadly higher.
USD/CAD lost 1.23% to 1.2211 by 10:15 a.m. ET (14:15 GMT), the lowest level since June 2015.
The Bank of Canada raised interest rates to 1.0% from 0.75% on Wednesday, saying that growth in the country's economy is becoming more broad-based and self-sustaining.
Commenting on the decision, the bank said consumer spending remains robust, underpinned by continued solid employment and income growth.
At the same time, Statistics Canada reported that the trade deficit narrowed to C$3.04 billion in July from C$3.76 billion in June, whose figure was revised from a previously estimated deficit of C$3.60 billion.
Analysts had expected the trade deficit to hit C$3.10 billion in July.
In the U.S., the Institute of Supply Management said that service sector activity increased slightly less than expected in August.
The greenback was already under pressure since Federal Reserve official Lael Brainard said on Tuesday that the central bank should delay raising interest rates until it is confident inflation that is now "well short" of target will rebound.
Separately, markets were jittery after a North Korean diplomat on Tuesday warned that his country was ready to send "more gift packages" to the U.S.
The threat came after the rogue regime conducted its sixth and largest ever nuclear test on Sunday, prompting U.S. Defense Secretary James Mattis to say that any threat to the U.S. or its allies would be met with a "massive military response".
The loonie was lower against the euro, with EUR/CAD tumbling 1.31% to 1.4553.
sponsoredArticle = 'div-gpt-ad-1466339494851-0';