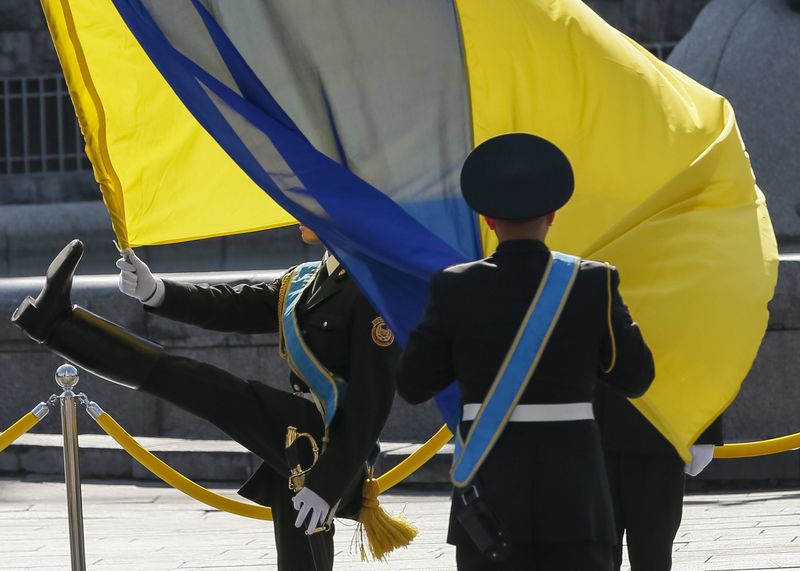 © Reuters. Kremlin: U.S. lethal weapons supplies to Ukraine won't promote stability
MOSCOW (Reuters) – The Kremlin said on Tuesday that possible supplies of lethal weapons to Ukraine by the United States will not promote stability in eastern Ukraine.
Ukrainian President Petro Poroshenko wrote on his pages in social media that the U.S. Senate had approved supplies of "lethal weapons of defensive character to our country".
It said the bill approved by U.S. lawmakers envisaged a total of $500 million in U.S. support of Ukraine's defense and security.
"This is Poroshenko's statement, we have not heard any statements by the American side regarding this," Kremlin spokesman Dmitry Peskov told a conference call with reporters.
sponsoredArticle = 'div-gpt-ad-1466339494851-0';