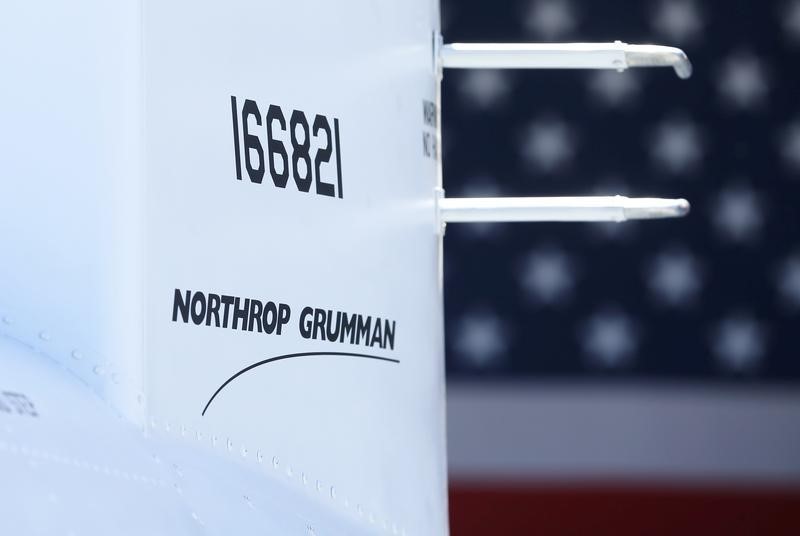 © Reuters. Northrop's pricey purchase of Orbital ATK is worth it, investors say
Northrop Grumman

's (NYSE:NOC) $9.2B purchase including debt of Orbital ATK (NYSE:OA) was appreciated by investors of both companies, which ended today's trade with respective 3.3% and 20.2% gains.
Analysts say the proposed deal would help NOC produce and launch large and small spy and communications satellites and develop new high-speed weapons and missile defense systems, and should clear the bar with regulators since there's little overlap in the companies' businesses.
The acquisition gives NOC "more options in DoD growth segments, such as missile defense and space, [and] exposure to the munitions refill cycle for both U.S. and some foreign military sales," Cowen analysts say.
Defense is a hot sector amid a likely meaningful pickup in defense spending after years of sequestration amid North Korea concerns, and while "buying at the top isn't usually a great M&A strategy… this is one case where the revenue opportunities for the combined company are pretty clear and likely to win over investors," Bloomberg's Brooke Sutherland writes.
Even with NOC paying a premium over OA's record stock price, "it's still offering a cheaper multiple than what United Technologies (NYSE:UTX) is paying for Rockwell Collins (NYSE:COL), and the revenue benefits there are much murkier," according to Sutherland.
Note: The U.S. Senate has easily passed a $692B defense policy bill.
sponsoredArticle = 'div-gpt-ad-1466339494851-0';